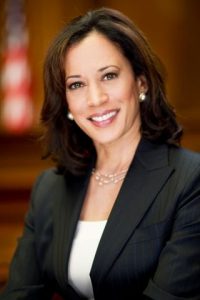 Kamala Harris

View Photos
Urging counties to focus more attention on crimes against children, California Attorney General Kamala Harris has formed a new Bureau of Children's Justice.
In a letter, sent out to elected and appointed county leaders, Harris explained how the bureau will fight child crimes by targeting human trafficking: in the foster care, adoption, and juvenile justice systems.  It will also concentrate on discrimination, inequalities in education and ways to stop elementary school truancy, a key focus of Harris' first term.
"We simply cannot let down our most vulnerable children today, then lock them up tomorrow and act surprised," said Attorney General Harris.  "The Bureau of Children's Justice will continue our "smart on crime" approach by addressing the root causes of crime, including our broken foster care system, and making certain that California's children receive full protection under the law and equal opportunities to succeed.  One of the Bureau's first orders of business will be to look at enforcement gaps in the foster care system and ensure that government agencies are held accountable to those entrusted in their care."
Harris' letter contends counties have a responsibility to protect children's rights and safety.