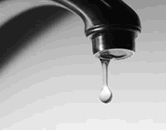 Water

View Photos
Tuolumne County, CA – Some Sonora Water Company customers have been without water for more than 24 hours.
There is a break in a main pipe affecting several areas in Tuolumne County including Mill Villa, Woods Creek and the Manor.  The only details on the break come from a recorded message on the company's Sonora office phone.  It tells customers, "We have a major break on a supply line.  We are doing all that we can to get that fixed as soon as possible.  We thank you for your patience and understanding."
The message gives no estimated time of repair.  MyMotherlode.com has left a message, but no one from the company has responded.  One customer says she has been without waters since 8 a.m. on Friday.