Circling Truck Stops Traffic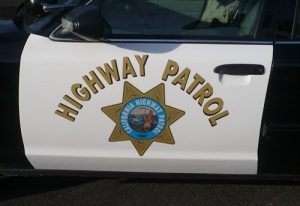 CHP Patrol Car Logo

View Photos
Buckhorn, CA — It's strange enough for a truck to be doing donuts in the middle of highway, but hold on this story gets even more bizarre.
"It's a crazy start to the New Year," says Amador CHP Spokesperson Craig Harmon.  Harmon says 84-year-old Ruben Lenard Tamayo of Pioneer had stopped at the Sierra Trading Post in Buckhorn, east of Jackson, around 7:30 a.m. Friday.  He was simply planning to gas up his late '70s Ford truck.  When Tamayo entered the store to pay before pumping, the clerk told him there was no truck at the pumps.  Tamayo ran outside to find an extraordinary sight.  "He had left the truck in reverse, no parking brake, and the engine was still running," says Harmon.  "So the truck was doing circles, going backwards in the middle of Highway 88."
In an attempt to stop the truck, Tamayo jumped onto it but fell off and hit the ground without injuries, according to Harmon.  Traffic stopped for around 20 minutes while officers blocked off the roadway, hoping to let the truck run out of gas.  Before that could happen, the truck came out of the spin and headed straight for the gas pumps.  Harmon says one of the patrols cars stopped the truck, literally, in its tracks, by ramming it.
"It was kind of a scary deal," says Harmon.  "Right behind the gas station there's a mobile home park with a lot of folks living there. So, it could have been really bad, but the officers were using their heads and did a good job."