Homeless Beating Victims Sought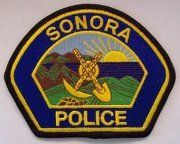 Sonora Police Seal

View Photos
Sonora, CA — Two additional victims have tagged two juveniles already arrested for assaulting one homeless man in Sonora and police are actively searching for others who may have been beaten.
The names of those arrested are not being released because they are teens.  However, Sonora Police Chief Mark Stinson did reveal that they are in their late teens (not 18) and from Sonora.
As reported last month, police are investigating five cases of attacks on homeless people in the city.  Two juveniles were arrested for one attack at the Save Mart on Stockton Road that left a man with a skull fracture.  Investigators say since the juveniles arrests, two additional victims have come forward and identified the teens as their attackers.
Chief Stinson says, "We are still currently searching for two other homeless individuals who were victims.  Once we locate them we will be showing them photo line ups, which will have the two individuals we arrested and see if they can identify them [the juveniles] for the attacks on them."
Currently, the juveniles have been charged with felony battery, resulting in great bodily injury, but additional charges could be pending according to Chief Stinson.