Juveniles Arrested For Attacking Homeless Man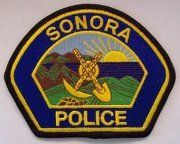 Sonora Police Seal

View Photos
Sonora, CA — The Sonora Police Department reports there have been five cases over the past two months where juveniles have attacked local homeless people.
The PD reports that one victim was beaten up so badly that he was transported to a Modesto hospital for the treatment of a skull fracture. The victim's description of the teens involved was vague.
Last night, at around 7:15pm, in the area of Save Mart on Stockton Road, that same homeless man was attacked again by the same two juveniles. Officers responded, and located the two juveniles, both from Sonora, and took them into custody. One of which was a "person of interest" in the other five assaults reported against the homeless population.
The juveniles were charged with felony battery, resulting in great bodily injury. They were both turned over to the Tuolumne County Probation Department.
The investigation into this matter is continuing to determine if these two juveniles are responsible for the other recent attacks.
The Police Department is not releasing the name of the suspects because they are juveniles.