Sonora Walmart Continues Through Legal Process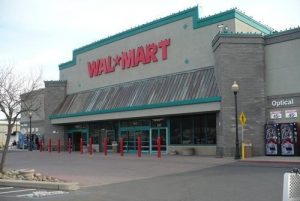 Sonora Wal-Mart

View Photos
Sonora, CA — It was four years ago last month that the City of Sonora approved the Walmart expansion project, but due to the ongoing legal saga, a building permit has yet to issued.
We reported last August that the California Supreme Court provided a favorable ruling for the project. It was related to whether a CEQA review should have been required through the initiative process that the city used to approve the expansion. Essentially, the Supreme Court decided the City Council was within its legal bounds to approve the project in the fashion it did.
However, the project is still at a standstill. City Administrator Tim Miller says the Supreme Court ruling did not take into account a final aspect of the existing lawsuit, related to whether the initiative used is in conflict with the City's General Plan. That matter has been sent back to the local Superior Court.
Miller says a scheduling conference will take place next month, and the city will learn more, including a potential court date.
"When it's going to be calendared I don't know yet, but it should be handled fairly soon," says Miller. "Hopefully the ruling will be in favor of the city, and we can move forward with the project. There is a building permit that is ready to be issued, but because of the court cases, the parties have agreed to suspend any action on that permit, until it works its way through the court process."
Miller hopes a resolution will come soon, but acknowledges that whatever is decided in relation to the General Plan issue, that ruling could also then be appealed, and the legal process could be extended even further. At this point, it remains anyone's guess, when the project could get off the ground.