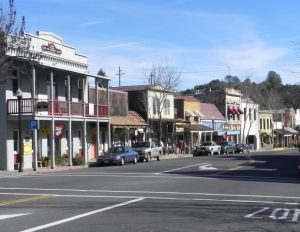 Angels Camp

View Photos
Angels Camp, CA – The historic section of Angels Camp along Highway 49 will be shutdown this weekend to celebrate Gold Rush Day.
The event is Saturday, October 18, and runs from 10 a.m.  to 5 p.m.  However, through traffic will have to take a detour if heading toward Sonora or San Andreas.  The highway will be closed from 8 a.m. to 6 p.m. from Murphys Grade Road to Utica Park.  If you plan on stopping and enjoying the event there is parking at Bret Harte High School and the Calaveras County Fairgrounds with shuttle bus pick up at both locations.
Event Manager Karon Knuist says,  "This is our third year, last year we had around 6,000 people and this year we are hoping for 8,000."
There will be more than 50 vendor booths.  In addition, event organizers say they will be celebrating the 160th Anniversary of California Steel Foundry, which is the longest operating foundry west of the Mississippi River.
Event Manager Karon Knuist
Click here for a map of the closed off section of the highway.