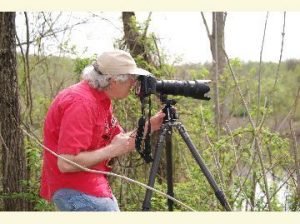 Taking pictures in US Forests

View Photos
A backlash of criticism over a new proposed photo permit rule has the US Forest Service Chief clarifying the requirements.
As we reported yesterday, the forest service is deciding whether to issue a special use permit, which can include fees of up to $1,500 for shooting film and photographs in nationally designated wilderness areas.
"The US Forest Service remains committed to the First Amendment," said U.S. Forest Service Chief Tom Tidwell. "To be clear, provisions in the draft directive do not apply to news gathering or activities."
That includes news coverage, gathering information for a news program or documentary. However, the forest service says in order to protect wilderness values, if a project falls outside of those guidelines then a permit must be applied for and granted before any photography will be permitted.
"The fact is, the directive pertains to commercial photography and filming only – if you're there to gather news or take recreational photographs, no permit would be required. We take your First Amendment rights very seriously," said Tidwell.
The public outcry has pushed back the deadline for comments regarding the proposal to Dec. 3, 2014.