Columbia Pool Will Receive Improvements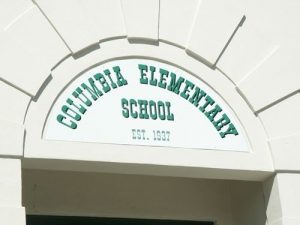 Columbia Elementary

View Photos
Columbia, CA — A project will soon get underway at the Columbia swimming pool.
This week the Tuolumne County Board of Supervisors approved a $342-thousand contract with Lee-Way Construction of Angels Camp. The company will build a new chemical storage facility and do some related plumbing. They will also make electrical upgrades at the facility, and site improvements around the pool.
The pool is located on Columbia Elementary School property, and the county has a lease with the district through the year 2060 for the operation and maintenance of the pool, and associated facilities.
The county's initial construction estimate was $295-thousand. Eight general contractors participated in a walkthrough of the project, but only one actually submitted a bid. The county indicated the increased price was due to a recent uptick in the market, and the amount of time that elapsed from when the estimate was calculated, to bids being received.
A majority of the funding will come from Proposition 40 state bond money.