Sierra Conservation Center Receives Accreditation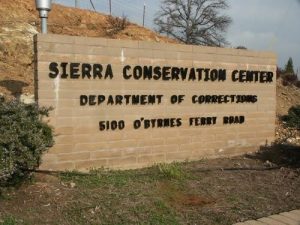 Sierra Conservation Center

View Photos
Jamestown, CA — The Sierra Conservation Center has become the 16th California prison to receive accreditation from the American Correctional Association.
The ACA has been around for 143 years, and is the worldwide authority when it comes to conducting audits of correctional facilities.
Institutions seeking accreditation have to comply with 529 ACA standards and score 100% for 62 mandatory requirements and at least 90% on 467 non-mandatory items. Half of the mandatory requirements address healthcare.  SCC received an overall score of 98.8%.
"Earning ACA accreditation is a tremendous achievement and represents the 'can do' attitude our employees have to complete any challenge put in front of them," says Sierra Conservation Center Warder Heidi Lackner. "ACA accreditation is good for CDCR and has challenged us to review our processes, improve working conditions for staff and living conditions for inmates, and promoted teamwork and pride in our facilities."
California hopes to have all 34 of its correctional institutions accredited by 2017.