Proposal To Expand California Film Tax Credits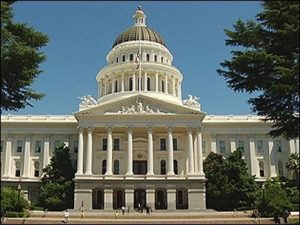 California Statehouse

View Photos
Sacramento, CA — Lawmakers are looking to overhaul the way film and television tax credits are dispersed in the state.
AB 1839 passed through an appropriations committee this week, and it next will go to the full Senate floor. It would expand the annual pot of money available for film production credits from the current $100-million to $400-million. It would also eliminate the lottery system used to disperse available credits, and place weight on the applicant's ability to create jobs. There would be a scoring system based on the film's "job creation ratio."
There would be separate pots of money for different types of productions, such as feature films, independent films, new television series, existing shows, and productions looking to relocate to California.
Film and television credits are designed to curb the outmigration of the film and television industry to other states.