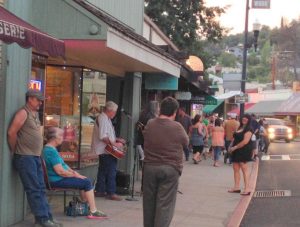 Sonora's Magic of the Night event

View Photos
Sonora, CA — The streets of downtown Sonora were filled with people enjoying the magic of the night. There were plenty of live bands, dancers, jugglers, antique cars, and merchant's specials for the event.
This was the 17th annual "Magic of the Night".  City Officials say the event is designed to attract visitors to downtown businesses and hopefully keep them coming back.
"The streets were just packed," says Vendor Kecia Entriken. "Usually the fewer it's just the few stragglers that are coming to the bank unless you get the tourists crowd in the summer. I think people will remember that maybe they should come down more often."
The event was free to the public and stretched along both sides of Washington Street, from the Sonora Opera Hall to the Red Church.