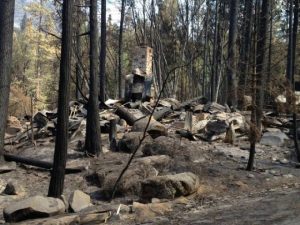 Rim Fire Damage

View Photos
The U.S. Attorney's Office has handed down charges against the hunter accused of starting last August's Rim Fire.
Keith Matthew Emerald has been charged with two felonies, and two misdemeanors. The U.S. Attorney's Office reports the felony charges are "Timber Set Afire," and "False Statement to a Government Agency."
The misdemeanor charges are "Fire Left Unattended and Unextinguished" and "Violating a Fire Restriction Order."
Emerald will be represented by Federal Defender Janet Bateman.
No further information is immediately available, but the U.S. District Attorney's Office reports additional details will be released later today.