CCWD Sides With Water Rights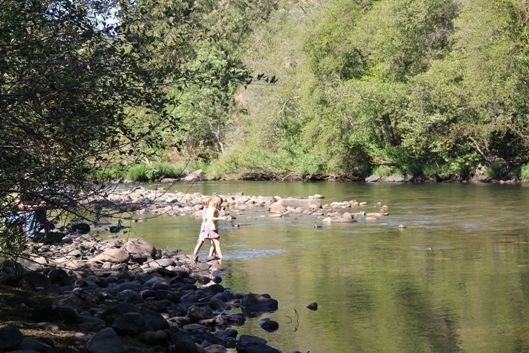 Kids enjoy the Mokelumne River

View Photos
Mokelumne Hill, CA — The Calaveras County Water District Board of Directors held a special meeting to reaffirm opposition Senate Bill 1199. The legislation would designate 37 miles of the Mokelumne River as Wild and Scenic River and prevent any new dams from Salt Springs Dam to Pardee Reservoir. The bill has already passed the State Senate (22-12) despite local representative Senator Tom Berryhill's objections.
Joel Metzger, CCWD Customer Service and Community Relations Manager, says the district would only support the designation if amendments are made. He says, "These are amendments that were mainly created by the Amador County Water Agency legal team in order to protect the interests of the counties and the water districts within those mountain counties that might be affected by this state wild and scenic protection."
A State Assembly Committee will meet Monday, June 23rd about the designation. CCWD is sending a letter stating that it continues to oppose the designation. Other groups, as stakeholders, that are involved in the decision are: the Upper Mokelumne River Watershed Authority, the Calaveras Amador Mokelumne River Authority, and the East Bay Municipal Utility District.
Metzger says, "We are not about preventing rivers from being cared for properly. What we want to do is make sure we are thinking toward the future of this county, and protecting the ability to use the water to meet the needs of county residents down the road." CCWD is in the process of outlining a strategic plan update for the district.
Metzger says, "We want to have clean fresh water that is going to be of beneficial economic use to our residents for many years to come. At this point the board doesn't feel Wild and Scenic meets those needs which is why they continue to oppose it."
More about the Bill is in the article "Mokelumne River State Protection"
Note: An earlier version of this story stated that the Calaveras County Board of Supervisors were also now opposed to the designation. The Calaveras Supervisors have remained in support.