Possible New Name For Yosemite Peak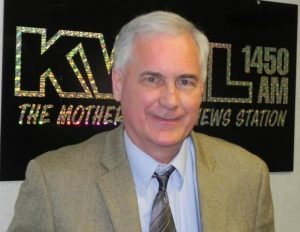 Congressman Tom McClintock

View Photos
Washington D.C. — The House Natural Resources Committee approved legislation to rename Mammoth Peak in Yosemite National Park in honor of Jessie Benton Fremont. The bill will now heads to the House floor.
Mother Lode Congressman Tom McClintock applauded the move. McClintock adds that Jessie Benton Fremont was one of the earliest and most influential advocates for establishing Yosemite National Park. On June 30, 1864 (amid the civil war), Congress enacted the Yosemite Grant Act, establishing Yosemite Valley and Mariposa Grove as the first permanently protected wild land and creating the first California State Park. McClintock notes that historians regard Jessie Benton Fremont as one of the people most responsible for the Yosemite Grant.
"On the 150th anniversary of the establishment of the Yosemite Land Grant, naming a peak for Jessie Benton Fremont is a fitting honor for a woman whose wisdom, foresight and perseverance helped preserve the majestic site that is Yosemite for all time," remarked Congressman Tom McClintock. "The naming of the peak is an important and overdue step in recognizing her important contributions to California and the nation."
McClintock adds that other persons who had lesser or comparable roles in the establishment of Yosemite are all memorialized, including Horace Greeley, Carlton Watkins, Thomas Starr King and U.S. Senators John Conness and Edward Baker, but does not yet recognize Jessie Benton Fremont.