Update: Vegetation Fire In Jamestown And Power Outage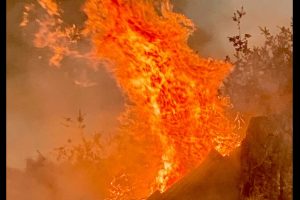 Wildland Fire in Jamestown

View Photos
Update at 11:40 a.m.: Tuolumne County Fire Department (TCFD) relays a warning to the public due to the triple-digit temps after the one-acre Bell Incident that left 352 PG&E customers in the dark this morning in the Jamestown area. The blaze broke out around 5:50 a.m. in some grass after a transformer blew, bringing down live power lines, on Harvard Mine Road near Bell Mooney Road.
Although TCFD officials report the fire crews were able to stop the flames' rate of spread quickly, they gave this reminder, "As we enter the last day of this very (very) hot spell, remember the fuels are drier now than they have been at this time of year in decades. Drought conditions and hot temperatures require us all to be vigilant to not start fires. We've got a long way to go until wetting rains once again dampen fire potential. Stay alert."
The power was restored to customers in about 4 hours.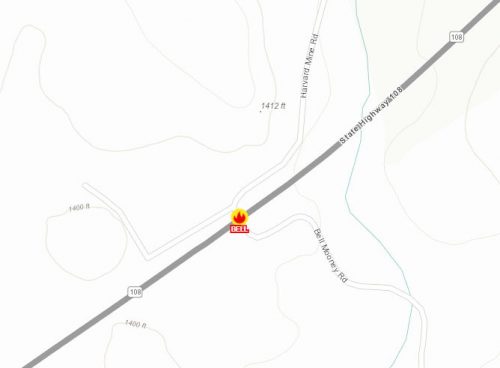 Update at 10:01 AM all below written by Nic Peterson: Power has been restored ahead of schedule for a majority of customers impacted by this morning's transformer explosion.
Update at 9:15 AM: Repair crews are on the scene and now have an updated restoration time of 11:00 am
Update at 7:02 AM: Fire crews have stopped the forward rate of spread and contained the fire at one acre. Crews remain on the scene working to fully extinguish the vegetation fire.
Update at 6:25 AM: Fire crews are continuing to battle the wildland fire at Harvard Mine Road and Bell Mooney. This fire has disrupted power in the Jamestown area for 352 customers with a current anticipated restoration time of 10:30 AM
Original story posted at 6:04 AM: Jamestown, CA–Fire crews are headed to Harvard Mine Road and Bell Mooney after a reported transformer explosion lead to downed powerlines and a vegetation fire. This has been dubbed the "Bell Incident" and caution is advised for vehicles traveling in that area. There is no word on the size or rate of spread or whether any structures are threatened at this time.  We will bring you updates as soon as more information is available.