California Cash Shortfall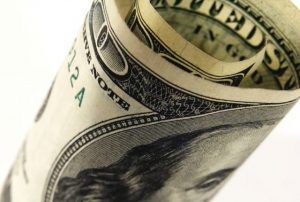 Money

View Photos
Sacramento, CA – State revenues missed the estimated mark for November.

The State Controller's Office has released November's monthly receipts and disbursements cash balance report. Revenues for the month totaled $6 billion which is down $375.6 million or 5.9 percent from the estimated budget. The Controller's office blamed the Thanksgiving holiday and "Black Friday" for the shortfall. Those events resulted in $440 million in sales tax revenue not being included in the month's figures.
However, even without that money, the first five months of the fiscal year totaled $31.4 billion, beating the year-to-date estimates by $228.1 million.
State Controller John Chiang says, "Revenue collections through the first five months of this fiscal year provide us with millions of reasons to be cautiously optimistic about California's near-term fiscal outlook. However, unless we remain disciplined with our spending and pay down the billions of debt accrued during the Great Recession, even a modest swing in our economy could return us to deficit budgets."
The report showed personal income taxes for November were $8.9 million or 0.3% below what was estimated. The State ended the month with a General Fund cash deficit of $19.6 billion, which was covered with both internal and external borrowing. That figure was down from last year, when the State faced a cash deficit of $24.9 billion at the end of November 2012.