Saturday Voting Requirement?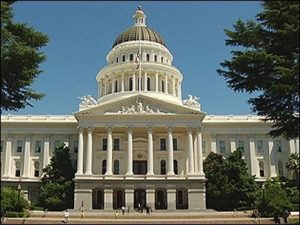 California Statehouse

View Photos
Sacramento, CA — A proposed state bill would require California counties offer early voting on at least one Saturday in the month leading up to Election Day.
It was introduced by Democratic Senator Leeland Yee, as a way to boost voter turnout. Yee feels that it is difficult for many people that work during the week to vote on Tuesdays. The legislation passed through a Senate committee last week. Opponents argued that it is unnecessary since California already offers people the chance to vote-by-mail.
Around 25 counties currently allow for Saturday voting. The bill requires a Saturday polling location to be open for at least four hours.