Update: Street Striping To Impact Sonora Traffic, Postponed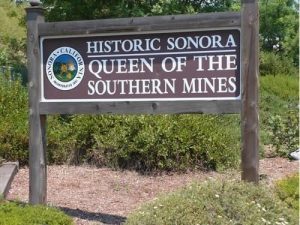 Sonora

View Photo
Update at 1:40 p.m.:  Sonora road officials relay that Sonora Striping Project planned this week has been postponed until next week.
We reported the work was slated for yesterday and today, but due to anticipated rain and cold weather the thermoplastic striping can not be performed, according to road officials. The new dates slated for the work are Tuesday and Wednesday, Nov. 10th and  11th, weather permitting. The schedule for the work regarding the areas of the rolling closure and their order is below. Motorists could face up to 30-minute delays in those areas. City road officials advise they will confirm whether the stripping will commence next week on Monday, November 9th.
Original post at 7:14 a.m. Thursday, written by BJ Hansen: Sonora, CA — Rolling lane closures, with traffic delays up to 30-minutes, can be expected on various streets in Sonora over the next two days.
Starting this morning, and continuing through Friday, the following streets below will receive new paint on the traffic lines. Be prepared for activity.
The work is anticipated to occur in this order:
1. Shaws Flat Road- Northerly City Limit Line to State Highway 49
2. Saratoga Road-Northerly City Limit line to Shaws Flat Road
3. Stewart Street – Elkin Street to Theal Street
4. Stewart Street – Church Street to Lytton Street
5. Old Wards Ferry Road – Sanguinetti Road to State Highway 108 (bridge)
6.  Sanguinetti Road – Greenley to Sanguinetti Road/Fir Drive
7.  Morning Star Drive – Greenley Road to Cemetery Lane
8.  Cemetery Lane – Morning Star Drive to Shepherd Street
9.  Lyons Street – Stewart Street to Greenley Road