2016 Round-Up Queen
2016 Mother Lode Round-Up Queen and Junior Queen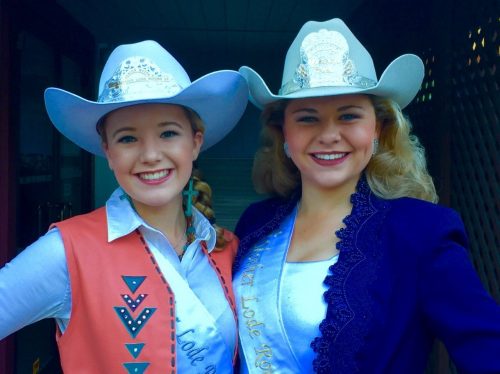 Karissa Rogers, a 16-year-old Junior at Sonora High School was named the queen, and Shyanne Clopton, a 15-year-old Freshman also at Sonora High, is the Junior Queen.
This is the first year the Posse implemented the Junior Queen competition. The inaugural winner, Clopton adds, "I'm definitely looking forward to the rodeo, and at the parade being able to see all the little kids running up and down the street, and having a good time."
Rogers says when she was crowned "It was the first time I ever cried tears of joy.  I've known the Posse for 16 years, so I felt so happy." After the Mother Lode Round-Up she plans to attend several other rodeos in the months ahead.