People That Make It Happen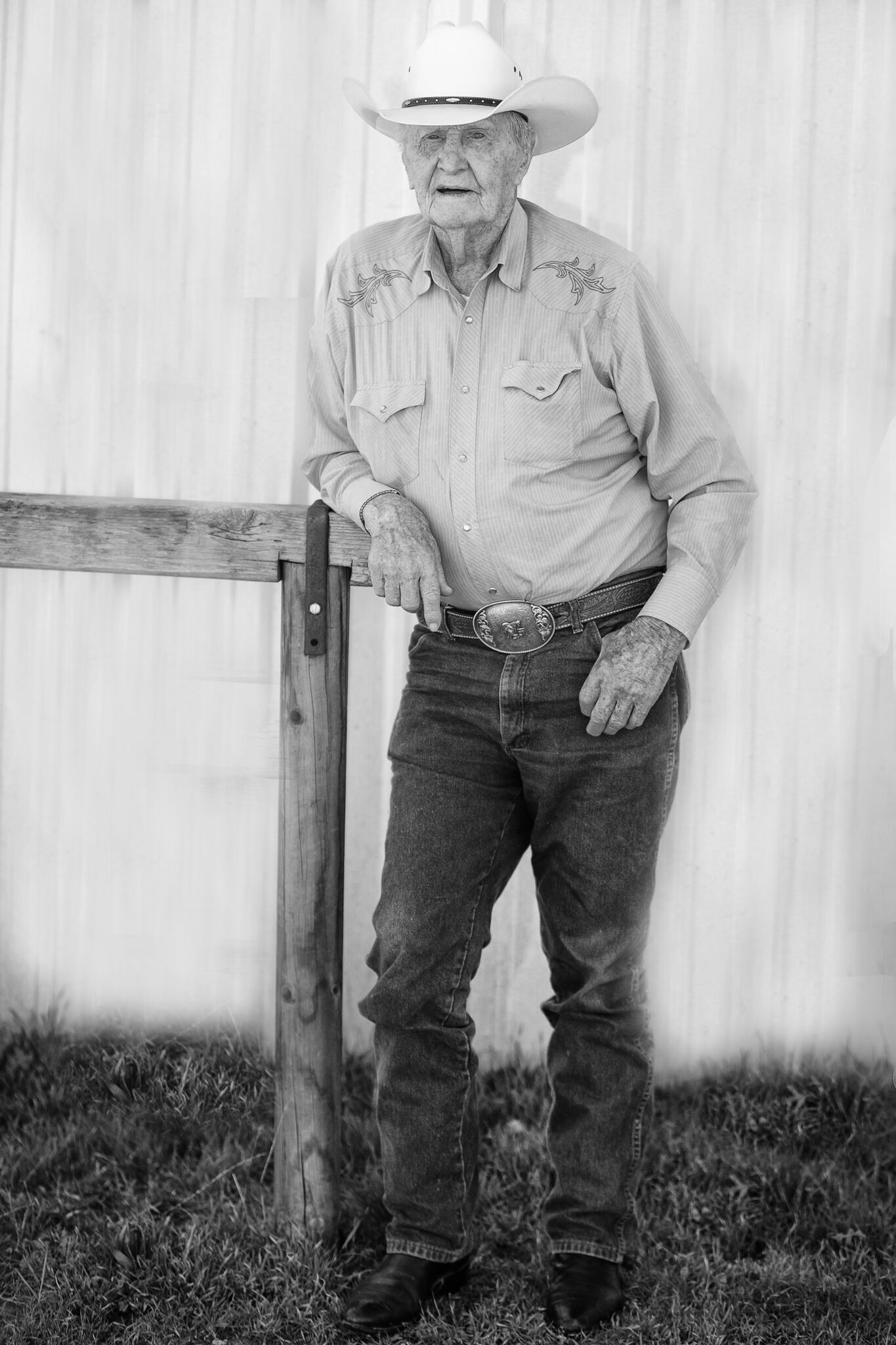 The Tuolumne County Sheriff's Posse has chosen Zane Orr to be Grand Marshall for the 2019 Mother's Day Round-Up. Zane has been a respected member of Tuolumne County's logging and equine community since arriving in Sonora in 1941. A graduate of a High School in Brevard, NC, the Orr family moved West to find a climate that would help his sister's asthma. At age 18 his first job was setting pins at the bowling alley on South Washington Street, before moving on to work for Pickering Lumber's box factory at Standard. Zane met Mary Magni during this time, but their courtship was interrupted by WWII. Zane enlisted in the Navy, spending Christmas of 1942 in boot camp in Farragut, Idaho. Zane wrote to Mary who worked at Bank of America in Sonora during his "37 months, four days and four hours" of service until he was discharged.
In the late 50s he, Mary, and daughter Doralee visited Knotts Berry Farm. Zane was drawn to the stage coach attraction-"I figured I could do that in the State Park in Columbia." He drew on the knowledge of Eddie Webb (first Motherlode Round-Up Grand Marshall in 1958) a former stage coach driver, and AV Hauslelt a blacksmith who instructed Zane in the art and craft of horseshoeing. Before long the family business was providing up to 30 trips in a day in Columbia. The Columbia Stagecoaches appeared in numerous movies, commercials and TV series transporting many celebrities including two California governors (EG Brown and Ronald Reagan)
Zane sold the business to Louis Gookin in 1969 after he lost his wife to cancer –"without Mary it wasn't the same." Doralee married Gordon Grubb and lives in Modesto. Zane's grandson, Jacob Zane Grubb has three children – Grace, Ava and Landon Zane. Zane builds stage coaches from scratch at his Shaw's Flat shop and shoes horses – "People think shoeing a horse is hard work, but for me, it seemed easy. I kept on doing that until I was 85." At 92, Zane still has a great ear for a good country song and feet that feel a good Texas twostep.

Coy Huffman and Jody Carper – Professional rodeo announcers play a major role in connecting the audience to the action. It takes a unique individual to acquaint the fans with the cowboys, the stock and rodeo itself. Coy Huffman has just the right touch to excite and to get you involved.
Coy has worked all phases of rodeo from behind the chutes to out in front earning a "Gold Card" (lifetime membership) in the Professional Rodeo Cowboys Association.
A few years ago Coy began to pursue his life long vision of being a pro-rodeo announcer. Facing many challenges in a highly competitive field, Coy worked the rodeo labor list as chute boss at Cheyenne, Salinas, Dodge City, Colorado Springs, the Cow Palace and Sonora. He took advantage of opportunities to announce or emcee autograph parties, Exceptional Rodeo, high school rodeos and other events.

JJ Harris – Professional rodeo clown JJ Harrison grew up in the small town of Okanogan located in Northern Washington State. Harrison has been involved with rodeos in one form or another since he was young. He was a high school athlete, playing both football and baseball, and participated in rodeos for fun. After eight years of teaching for Walla Walla public schools and participating in rodeos part time he chose rodeo.
He quite simply loves his job, watch him at the Mother Lode Round-up and you will understand why completely.