Awards
2023 Top Hand - Dennis ``Denny`` Walter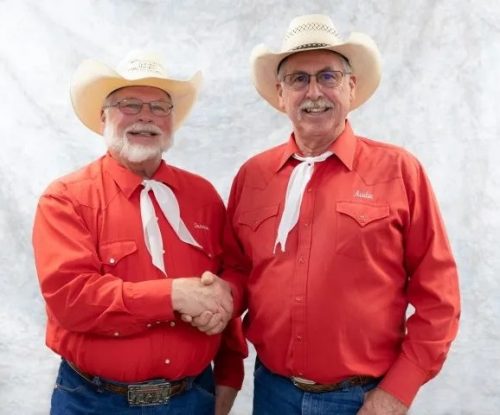 Dennis "Denny" Walter was born and raised in Durango Colorado, the second-youngest of 10. He grew up on his parents' ranch learning to ride and care for animals at a young age. He competed in bull riding when he was in high school and joined the U.S. Navy at age 17.
Walter was stationed in San Diego as part of an air squadron. When the time came, they were attached to a carrier for trips to Vietnam. He met his future wife, Elly, when he was still 17, and they got engaged the next time they met. They have been married 56 years and have three children, six grandchildren and three great-grandchildren.
After four years in the Navy, Walter retired and moved up to Fremont and went to work for Pacific Gas and Electric Co. He worked out of town most of the time. He was a towerman, linesman, trouble man and foreman throughout the years.
In 1986, he and Elly moved to Sonora, and a few months later, he transferred to a PG&E division up here. He retired in 2007 and was one of the first to go up to Kennedy Meadows to help after the horrific fire there. He ended up working there for six years as an electrician and whatever else they needed.
Walter has always been a guy who helps without having to be asked. He helped as a volunteer a few years before becoming a Tuolumne County Sheriff's Posse member. He helped to put up and take down the beer booths for the rodeo, helped cook for the Posse parade riders and barbecued for many events. He has been a Posse member for well over 20 years.
2023 Mother of the Year - Elaine Wolfgang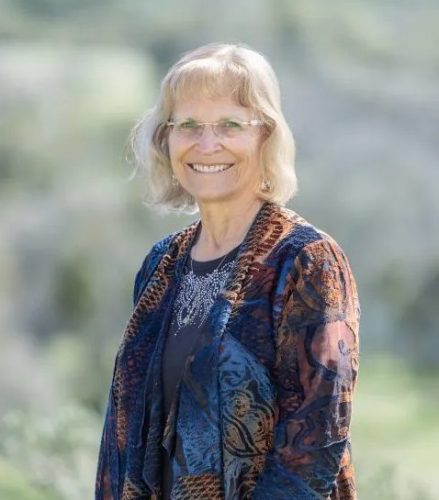 Elaine Wolfgang is the proud mother of two sons and daughters-in-law, Jason and Delene Wolfgang and Jeff and Zanna Wolfgang. She is also a proud grandma of Kolton, Kyler, Tayla and Brentley Wolfgang, Savanah and J.T. Egger, and also Bill's grandsons Bryce, Coleton, Brayden and Cooper Sanguinetti.
She was born in Alturas to Bob and Erma Schluter and joined her two brothers, Richard and Ron, on her parents' ranch in Fort Bidwell. She learned a lot about ranching skills at a very young age, like riding horses — mainly on her horse named Cotton Eye, because of his one white eye — driving a tractor while pulling a hay wagon with her dad feeding the cattle and horses, branding, haying, tending to the chickens and helping her mom plant and harvest their large garden, and making home-made ice cream.
A few favorite memories include the milk-squirting fun they would have while milking the cows, going car hooding on the snow and all the family gatherings.
Elaine Wolfgang attended a two-room first- through eighth-grade school, both in Fort Bidwell and Lake City, before her parents bought a ranch in Alturas and the family moved there in January 1961. She was a nine-year member of 4-H, played sports in elementary and high school, worked at the library and helped her parents on the ranch.
Upon graduating high school, Elaine Wolfgang received her associate's degree at Shasta Junior College and then transferred to Chico State College.
After getting married in 1971 to Bob Wolfgang and moving to Tuolumne County, she worked as a waitress for several years and was the office manager for a drilling and blasting contractor for 19 years before going to work for Tuolumne Utilities District for over 25 years. She retired in 2018.
Elaine Wolfgang volunteered in her sons' classrooms and on school committees, held offices in their sports activities, owned a small sporting goods business, played recreational softball in Tuolumne County for 43 years and is an officer in two organizations.
Bill Sanguinetti, her boyfriend of 25 years, has been a Sheriff's Posse member for 48 years. During her 14 years with the Posse, she has worked at many of their events and is currently the rodeo gate and ticket chairperson.