Awards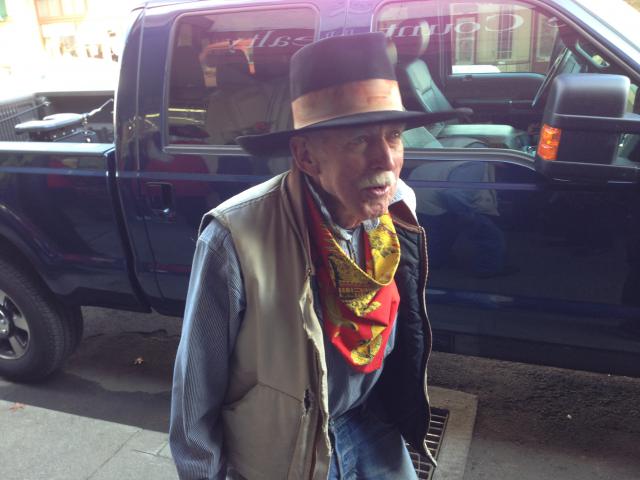 Galen Mutzner (Mut) age 92, was born in Covington, Ohio on December 22, 1926. He worked on his uncle's farm every chance he could, staying on the farm in the summers and going home on weekends. It was on the farm where he learned to harness and drive teams of horses.
At age fifteen his family moved to Sonora because of his father's health. Galen had a special driver's license because his father was unable to drive all the time. He soon got a job from Sam Booth, who had a small ranch outside of Tuolumne City. The work was a variety of ranch chores including driving a wagon to and from town. Galen's special license was handy as occasionally he was called upon to drive Mrs. Booth to town in the car.
He started Sonora High School that fall where he performed well in several sports. In his senior year the varsity baseball and basketball teams' performance earned the team members a unique award; small gold-plated baseballs and basketballs which commemorated their achievements. In addition to these awards Galen was the recipient of the Fred Rowe Memorial Trophy in 1944. Following graduation, he enlisted in the Navy and served overseas in Okinawa.
One summer he worked for the Forest Service out of Long Barn. The crews would go out on horseback to fight lightening fires in the back country.
Mut had many jobs during his life piling lumber at the Standard Mill (there he piled drainboard stock in the sugar pine yard, a job that he recalled was the toughest one he ever worked). He also owned and operated a carpet business and worked in construction and plumbing for many years. Not willing to sit still after retirement, Mut performed odd jobs for anyone that needed a hand.
Galen traveled to Indianapolis every year for 40+ years to attend the Indy Time Trials. He made many friends there most notably was Parnelli Jones whom he met through a mutual friend.
Mut cooked and served beans to the public at Linoberg Street in downtown Sonora at Christmas time for 30 years. He has been married to his sweet, thoughtful wife, Sissy, for 68 years – married in July of 1950.
For many years Mut has made many friends and has even more wonderful memories. Age perhaps has slowed him down, but Galen "Mut" Mutzner will always be the "Top Hand."
2019 Mother of the Year - Stephanie Suess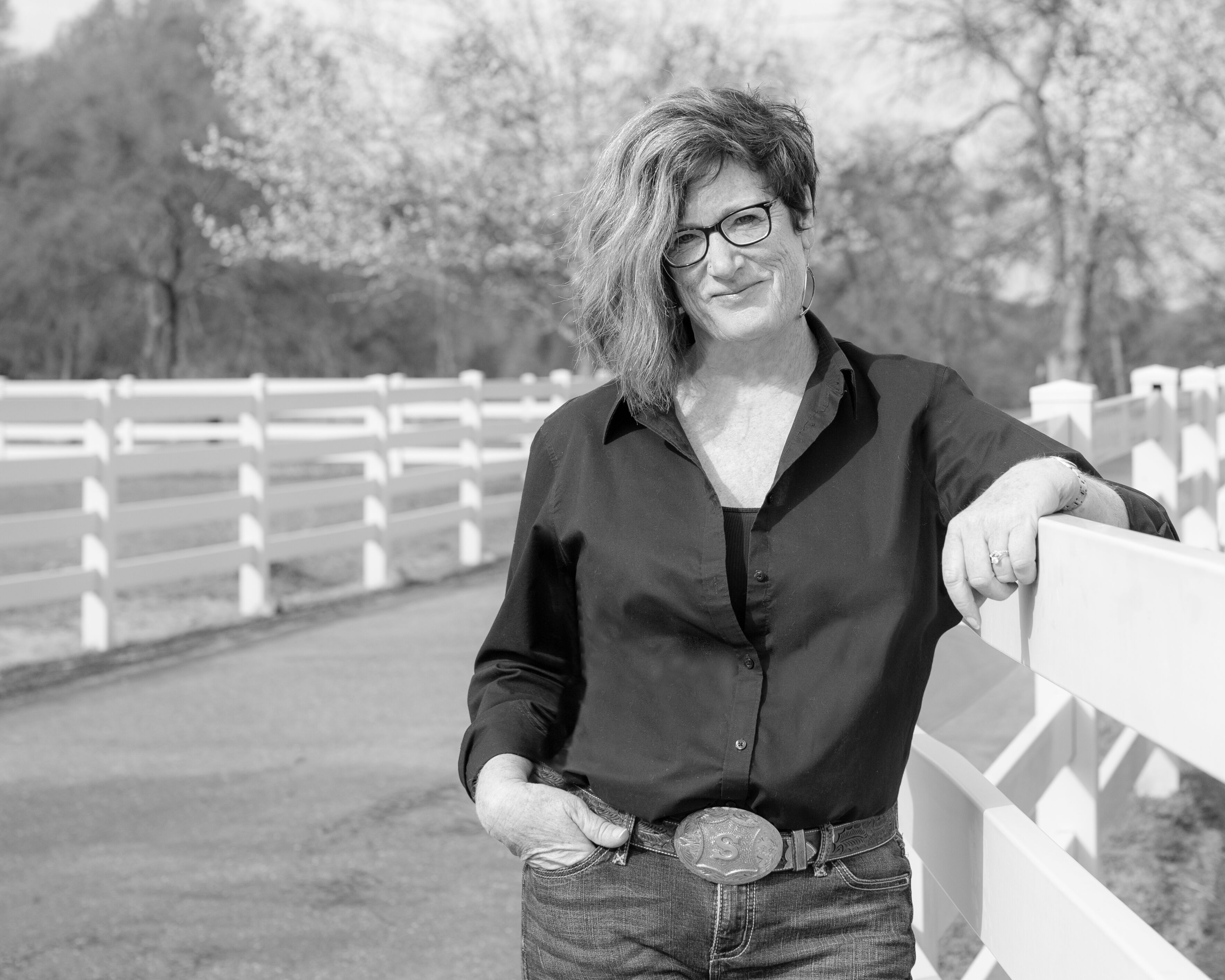 Stephanie moved to Tuolumne County for an opportunity to work and ended up with a growing family.
Stephanie has been married to Ray Suess for almost 30 years, which has given her the gift of being Mary MacKenzie's mom (2017 Rodeo Queen), grandmom to Samantha, McKynlie, Maddyn, Maylone and Colby; mom-in-law to Roselyn, Jodie and McKenzie, and step-mom to Adam, TR and (2019 Posse Captain) Mike Suess.
Stephanie (Whitehead) Suess grew up in Manhattan Beach, Ca. After high school, she moved north to the Central Coast where she attended Cuesta Jr. College, U.C. Santa Barbara, and graduated with a Bachelor of Science degree in Soil Science from Cal Poly, San Luis Obispo. Throughout college, she had a variety of work/educational opportunities including working in the oil fields, on a fishing and dive boat out of Morro Bay, as a ranch hand in West Texas and reviewing environmental permits for Santa Barbara County. Her first real paying job was with the City of Merced; it was also the first time she had ever moved away from the coast. After a few years with the City of Merced she accepted a job with Tuolumne County and moved into the foothills of the Sierra Nevada's.
Here in Tuolumne County, professionally she has worked as a land use planner for Tuolumne County; one of her first projects involved the permitting of the posse grounds on Rawhide Road. She has worked for the Tuolumne Band of Me-Wuk Indians as an environmental program manager as well as a project manager with the Tuolumne County Resource Conservation District. She presently serves as the Community Development & Resources Director for the Chicken Ranch Rancheria of Me-Wuk Indians of California.
Stephanie has served on local community boards including Sierra Repertory Theatre, Columbia College Foundation, Omega Nu, Children's Home Society and as Co-Chair of the Children's Park Project, "Heaven for Kids" and was recognized as Citizen of the Year in 2001. Her favorite times are at home with the family, gardening, watching sports on TV, and having ridden down Washington Street with her daughter in the Mother Lode Round-Up Parade.
"I want to thank the Tuolumne County Sheriff's Posse for being recognized as this year's Mother of the Year. It's overwhelming and, truly an honor."