J-59 (La Grange Rd.) Rehabilitation Project Shelved For Now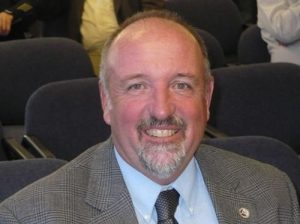 Peter Rei

View Photos
Sonora, CA — For the time being the 12.6 mile renovation of J-59, or La Grange Rd., has been shelved.
Following a Monday morning meeting with the contractor and the subcontractor it was determined that the project would be delayed until spring of 2010 due to the cooling temperatures.
Tuolumne County Public Works Director Peter Rei commented, "The subcontractor was going to handle the recycling portion of the project. That involves grinding up the existing asphalt and injecting it with new liquid asphaltic emulsion and then relaying it and rolling it.
They cannot guarantee a quality job with the current weather conditions that we're seeing over the next couple of weeks. This process demands basically 70-75 degree late afternoon and evening temperatures so the moisture that is a part of the process can evaporate and get out of the material. If that doesn't happen you can have multiple problems."   
The good news according to Rei; the county will be first in line when the weather warms and the cost may be reduced given that a less expensive oil can be used in the chip-seal process in warmer weather.
George Reed, Inc. of Sonora is the prime contractor of the $2.1 million project.
Written by bill.johnson@mlode.com