Update: Vehicle Hits Utility Pole Along Highway 120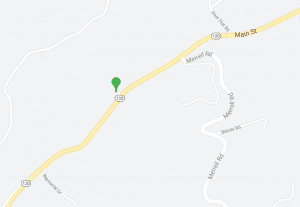 PG&E outage near crash

View Photo
Update at 3:40 p.m.: The CHP reports that the wreckage has been cleared from Highway 120 allowing the roadway to be reopened. Traffic is moving freely once again. Further details on the crash are below.
Update at 1:20pm: Caltrans has released an update on the Highway 120 solo-vehicle crash near Merrill Road in the Grovland area that happened just before 7 a.m. Crews are still working on the downed power lines and have "encountered some challenges," according to Caltrans, but what those problems are was not relayed. They note that the roadway will remain closed for an indefinite period of time.
Update at 12:45 pm: The roadway remains blocked and traffic continues to be detoured onto Deer Flat and Wards Ferry roads.
Update at 11am: The CHP reports that the detour remains in place along Highway 120 near Merrill Road. Be prepared for a traffic delay. One person involved in the crash reportedly suffered major injuries.
Original story posted at 8:30am: Groveland, CA — The CHP reports that a detour is set up around a crash along Highway 120 near Merrell Road in southern Tuolumne County.
A vehicle collided with a pole and utility lines are currently over the highway. Both PG&E and AT&T have been notified about the incident. PG&E reports that only one nearby customer is without electricity. However, Highway 120 traffic is being rerouted utilizing Deer Flat and Wards Ferry roads. Be prepared for a traffic delay this morning.