Details To Emerge On How Tuesday's Vote Will Affect Counties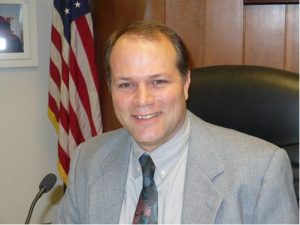 CAO Craig Pedro

View Photos
Sonora, CA – It is still a waiting game as to how Tuesday's statewide propositions election will affect county governments.
"We don't know what it is going to mean to us yet at the local level, but clearly it is not going to be positive," says Tuolumne CAO Craig Pedro. "One of the things they are talking about is suspending Proposition 1A from 2004, and some calculations would suggest that this could mean a $2.4 million loss to the county's General Fund."
The voting down of Proposition's 1A through 1E increases the state's budget deficit by around $6 billion to a total of $21 billion. The measures were soundly defeated statewide and in Tuolumne County. Lawmakers in Sacramento have begun the task of looking at ways to shrink the deficit.
Written by bjhansen@mlode.com