Mother Lode Counties Favored Whitman And Fiorina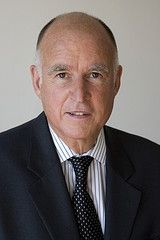 Jerry Brown

View Photos
Sonora, CA – The Mother Lode was not in line with California in electing Jerry Brown Governor and Barbara Boxer as Senator.
Statewide, Brown received 53 percent of vote and Whitman had 41 percent. Tuolumne County preferred Whitman 53 percent to Brown's 40 percent. In Calaveras County, Whitman received 54 percent compared to 38 percent for Brown.
Democrat Barbara Boxer received 52 percent of the statewide vote, compared to 42 percent for Republican Carly Fiorina. Fiorina won in Tuolumne County receiving 58 percent of the vote and Boxer received 38 percent. In Calaveras County, 58 percent voted for Fiorina, opposed to 32 percent for Boxer.
The only Democrat running for statewide office to carry Tuolumne County or Calaveras County was State Controller John Chiang. Chiang received 50 percent of the vote in Tuolumne County compared to 41 percent for Republican Tony Strickland. In Calaveras County Chiang received 49 percent of the vote compared to 38 percent for Strickland.
For more results click on the Elections Page. The statewide voter turnout was 42 percent. 61 percent of registered Tuolumne County voters took part in the election, and 53 percent of Calaveras County voters.