Feds Propose New Guidelines For Forest Environmental Reviews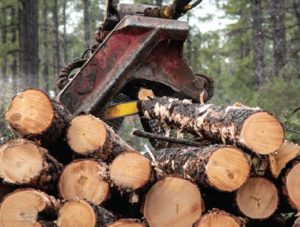 Logging on forest lands

View Photo
Sonora, CA – The U.S. Forest Service (USFS) is proposing bold changes to on how it will comply with the National Environmental Policy Act (NEPA), but environmental groups charge it would cut the public out of the process.
The proposed updates would make sweeping changes to the environmental review process for logging, road building and mining projects on public lands. The U.S. Department of Agriculture's Forest Service (USDA) published the changes that it says will also add flexibility to managing the land and tackle critical challenges like catastrophic wildfires, insects, and disease to improve service to the American people.
"With millions of acres in need of treatment, years of costly analysis and delays are not an acceptable solution – especially when data and experience show us we can get this work done with strong environmental protection standards as well as protect communities, livelihoods and resources," said USDA Secretary Sunny Perdue.
This latest streamlining move by the Trump administration would create "categorical exclusions," from environmental assessments or impact studies, which the agency says would also "save time and resources." Noting that when fully implemented they will reduce process delays for routine activities by months or years.
Environmental groups are upset that the changes would enable miles of road construction, open thousands of acres of land at a time to logging and allow mining exploration without an extensive review. Additionally, they charge this will curtail public input and will only lead to more lawsuits being filed.
Forest Service Chief Vicki Christiansen counters, "We have poured over 10 years of environmental data and have found that in many cases, we do redundant analyses, slowing down important work to protect communities, livelihoods and resources." She adds, "We now have an opportunity to use that information to our advantage, and we want to hear from the people we serve to improve these proposed updates."
To get that feedback, the proposed update is open for public comment for 60 days in the Federal Register. Those comments will be reviewed and considered when developing the final rule, according to agency officials. For details on how to provide comments, click here.