Making Tuolumne County Business Friendly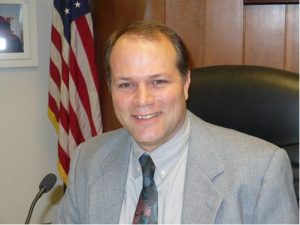 CAO Craig Pedro

View Photos
Sonora, CA — Tuolumne County leaders have been working to make the county more business friendly in recent years.
In 2007, CAO Craig Pedro put together a Development Process Review Team that includes members of the building industry to look at concerns and attempt to find solutions.
At Tuesday's Supervisors meeting, Pedro said the D.P.R.T. has been working to open up communication channels that previously did not exist, help change the development process at the administrative level and bring up policy and structural issues to the Supervisors.
Many in the business sector told the Supervisors Tuesday that there has been a noticeable change in the attitude and atmosphere when doing business with the county.
"We've heard a lot about people rather doing business with the City of Sonora than with the County of Tuolumne, and a lot of that had to do with attitude, but that has changed," said George Segarini, Tuolumne County Chamber of Commerce President and CEO. "It has changed since Craig Pedro has been sitting in the position where he is now, and it has been filtered down through the whole county administration."
The DPRT meets on a quarterly basis to monitor performance of county development processes and discuss issues.
One of the many changes implemented is that the Building Division of the Community Development Department has drafted new plan review policies to streamline the process and eliminate duplicate tasks.
Also implementing changes have been the Human Services Agency, Fire Prevention Division and Public Works Department.
The county has also joined the City of Sonora in creating a Tuolumne County Economic Development Authority and hiring E.D.A. Director Larry Cope.
Written by bjhansen@mlode.com.