Chiang: Public Dollars At Risk Of Fraud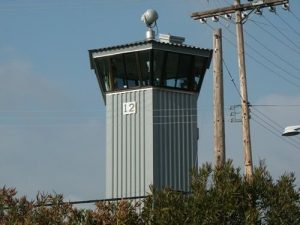 Sierra Conservation Center

View Photos
Sacramento, CA – State Controller John Chiang is critical of the state prison system in an audit carried out by his office.
"My auditors found the CDCR has grossly inadequate procedures in place for collecting overpayment of salaries and travel advances made through the agency's office revolving fund," says Chiang. "This is the latest in a series of agency audits conducted by my staff that point to the waste and abuse of state funds due to the lack of attention to collecting overpayments."
In one particular case a CDCR employee received a salary advance of more than $8,000 in July of 2008, as well as a regular payroll check. Three years later, the advance has not been collected even though the employee still works for CDCR.
Chiang adds that he noticed internal control deficiencies that put the state at risk of fraud and abuse. As of June 30, 2010, the bank reconciliation of the CDCR's major account showed $27 million in unresolved funds on the bank balance. However, internal CDCR records show $31 million in unresolved funds. Chiang argues that anyone with access to CDCR funds could fraudulently issue checks with little chance of being detected. In addition, although state accounting procedures require two authorized signatures for payments of more than $15,000, the Controller's review found two separate checks exceeding that amount without dual signatures.
Chiang has made 36 recommendations to CDCR fix the problems discovered. Chiang's auditors will revisit CDCR in 12 months to assess the agencies progress in implementing changes.
The prison system accounts for more than 11 percent of California's general fund spending.