Snow Melt Prompts Water Safety Warning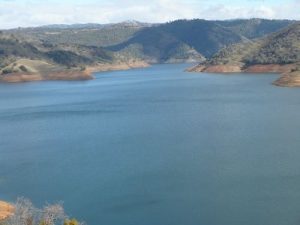 New Melones Lake

View Photos
Sacramento, CA– The snowmelt in California this spring has prompted a water safety warning for outdoor recreationists.
Pacific Gas and Electric Company (PG&E), the California Department of Boating and Waterways and California State Parks are warning those who participate in outdoor water activities to take precautions against cold temperatures and swift currents.
"With the spring snowmelt, a lot of the water levels are very high," said California Department of Boating and Waterways Spokesperson Gloria Sandoval. "It's great for boaters but at the same time, the water is so cold that there's risk of hypothermia if you're in the water too long. And because of the swift currents, some people can be pulled in or even drown."
Swift and cold river flows can create treacherous conditions for swimmers, paddlers, boaters, anglers and even hikers cooling off at the water's edge. The utility and state departments caution that the water content of California's mountain snowpack was at 163 percent of normal as of April 1st which is the highest amount since 1995.
As warmer weather begins melting snow in mountainous regions, water temperatures will continue to drop and flows will continue to rise in waterways and reservoirs. Reservoir operators have begun increasing water releases in anticipation of filling later in the spring.
Most PG&E reservoirs are expected to fill and water to flow over dam spillways in the May through July period.
Written by tina.falco@mlode.com