Brown Appoints Prisons Chief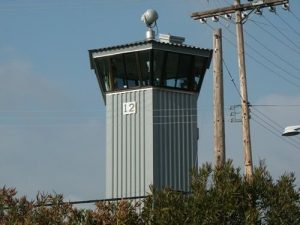 Sierra Conservation Center

View Photos
Sacramento, CA — A Pennsylvania man has been picked by Governor Jerry Brown to lead California's prison system.
65-year-old Jeffrey Beard served as Secretary of the Pennsylvania Department of Corrections from 2001 until his retirement in 2010. Beard was appointed by both Republican Governor Tom Ridge and Democratic Governor Ed Rendell. Beard will oversee a much larger department in California, which has 133,000 inmates and 46,000 employees. In Pennsylvania he oversaw 51,000 inmates and 16,000 employees.
"The new Secretary has just the experience California needs," says Governor Brown. "He's been a prison warden, led the correctional system in Pennsylvania, and more recently participated in the Federal oversight of California's prisons, visiting the majority of our institutions."
California is in the midst of realignment, as more lower-level offenders are being housed in county jails, and violent offenders in state prisons. Since 2010, Beard has worked as a consultant, and done work with the California Department of Corrections. The position requires Senate confirmation and pays $225K annually. He will replace Matthew Cate, who recently stepped down to become the leader of the California State Association of Counties.
There are 33 prisons in California, including the Sierra Conservation Center outside of Jamestown.