Relief For Holiday Travelers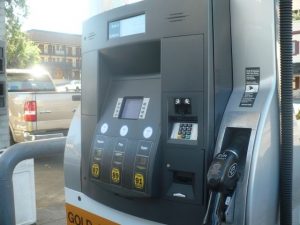 Stock Photo Gas pump

View Photos
Just in time for the Christmas travel season, gas prices have dropped to the lowest they have been all year.
The Associated Press reports that the national average is $3.28 for a gallon of regular unleaded, which is what drivers paid on January first of this year. The myMotherLode.com gas price section shows that regular unleaded in Sonora is actually selling below the national average at some stations. The price ranges from $3.21 to $3.59. In San Andreas, the price is hovering around $3.49.
Prices started to gradually decline in California in October as the state refiners transitioned from summer to winter blend. Shortly before the switchover, the state average was $4.67 a gallon.
The national average is somewhat bumped up due to high prices still along areas of east coast impacted by Tropical Storm Sandy.