Hotel Leger In The Spotlight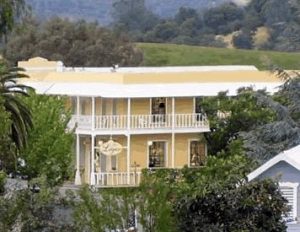 Hotel Leger

View Photos
Hotel Leger in Mokelumne Hill will receive some national attention.
The historic hotel, which has seen better times, will be brought back to life during the course of a television show called "Hotel Impossible." The program airs on the Travel Channel.
The historic hotel sits in a picturesque area of Calaveras County and was built around the 1850's. "The project is a partnership between the production company and the local community," says Lisa Boulton, who serves as the Calaveras County Film Commissioner. "Residents of Mokelumne Hill are volunteering to do different aspects of the fixing up of the hotel."
Ashley Canty, owner of the Hotel Leger since 2002, has been in meetings with designers and producers of the TV show for a few weeks, and has received confirmation that "it's a go." It is noted that local contractors and service providers will be utilized.
Filming is expected to take place from September 13-18. It is unknown when the show will eventually air.