Update: Winter Weather Advisory For Sierra Nevada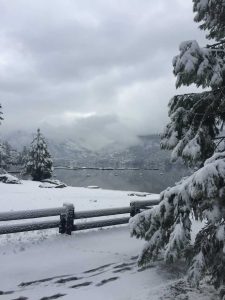 May Snow At Pinecrest Lake

View Photos
The Winter Weather Advisory issued for the Sierra Nevada above 5,000 feet, will remain in effect until 11 PM tonight.
According to the National Weather Service, the total snow accumulations will range from three to eighteen inches above the 5,000 foot elevation.
Winds will continue to gust up to forty-five mph. Gusty winds could bring down tree branches.
Conditions should improve by later tonight with only a few lingering snow showers.
A Winter Weather Advisory for snow means periods of snow will cause primarily travel difficulties. Expect snow covered roads and limited visibilities, and use caution while driving.