Denham: HSR Puts State Closer To Insolvency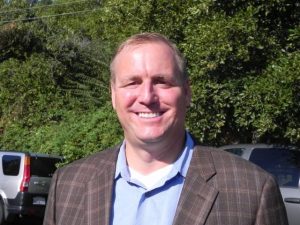 Congressman Jeff Denham

View Photos
U.S. Congressman Jeff Denham is voicing out against Governor Jerry Brown's issuing of bonds for the High Speed Rail project.
"At a time when we're over-burdened by state and federal debt and already struggling to find ways to pay for existing programs, we should not be throwing money we don't have at a project most don't have confidence in," says Denham. "Instead of taking responsibility for the obvious, this Administration and the California legislature would rather California ignore its growing debt and continue a seriously-flawed High Speed Rail project that would drive California closer to insolvency."
Denham, a Republican whose District 19 covers Tuolumne County, has been working to prevent future federal funding from going to the high speed rail project.
Governor Jerry Brown and Democratic leaders called yesterday's issuing of the initial bonds an "investment in California's future."
"This legislation will help put thousands of people in California back to work," says Brown. "By improving regional transportation systems, we are investing in the future of our state and making California a better place to live and work."
Cost estimates for the overall project have been going up and down over the past couple of years, with the latest state estimate being $68 billion.