Probation Chief Appointed To State Board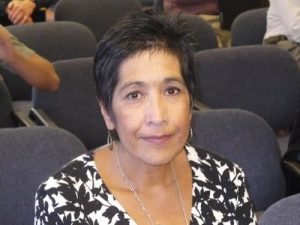 Adele Arnold - Chief Probation Officer

View Photos
Sacramento, CA — Governor Jerry Brown has appointed Adele Arnold to the Board of State and Community Corrections.
Arnold is the Chief Probation Officer for Tuolumne County, and has served in the role since 2009. The board position requires Senate confirmation, and there is no compensation. Arnold has been a leading force in Tuolumne County's implementation of the state's new AB 109 prisoner realignment program.
Before moving to Tuolumne County, Arnold was the Chief Probation Officer is Siskiyou County.
According to the state, the mission of the Board of State and Community Corrections is to provide statewide leadership, coordination, and technical assistance to promote effective state and local efforts and partnerships in California's adult and juvenile criminal justice system, including providing technical assistance and coordination to local governments related to realignment.