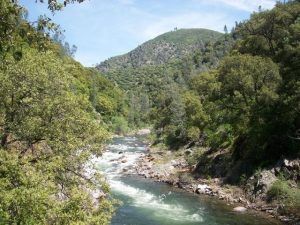 Clavey River

View Photos
PHI Air Medical has developed a proactive campaign to educate people on water hazards, water safety, and what they can do to protect themselves.
Chris King, Marketing and Membership Representative for PHI Air Medical, was Friday's KVML "Newsmaker of the Day".
PHI crews see first-hand the effects of water hazards, whether on lakes, rivers, in swimming pools and even the lack of water that leads to dehydration.
During the summer months, water plays a major component in the health and safety of our communities, colleagues and loved ones – whether it is simply remembering to stay hydrated in the heat or wearing a life vest on a boat.
Water related recreational activities increase at this time of the year and therefore, so do many preventable accidents and tragedies. PHI Air Medical is often involved in transports and scene calls that involve accidents in and around water, lakes, pools, etc.
PHI would like the public to remember "W.A.T.E.R You Doing This Summer? (to stay safe)".
W. Wear a life vest.
A. Always drink plenty of fluids.
T. Teach children to swim.
E. Eye on inexperienced swimmers.
R. Reapply sunscreen every 2 hours
PHI also points out that at-risk behaviors remain the number one threat.
For more information on PHI Air Medical resources and membership, log onto http://www.phicares.com
The "Newsmaker of the Day" is heard each weekday morning on AM 1450 KVML at 6:47, 7:47 and 8:47am.