Breathing Room For Railtown 1897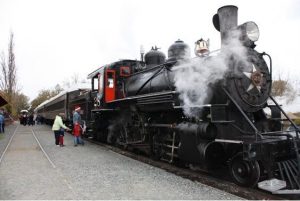 Railtown 1897

View Photos
Jamestown, CA — California parks officials say 65 of the 70 state parks slated for closure will temporarily remain open due to new money from the state budget.

District Supervisor for Capitol District State Parks, Kathy Taylor says "Our parks will remain open. The funds that we did receive from the state are providing a bridge funding while we continue to negotiate partnerships with various organizations." She adds, "In our case, Railtown we have been incredibly successful thanks to the $75,000 matching grant from The Sonora Foundation. The state funds will give us additional time to complete all the paper work involved in that grant."

Taylor says they don't know the exact amount they are getting from the state, but she says it will help Railtown keep its current 5 day schedule and their employees through June of next year. She says this state funding will not keep the parks open permanently.

Also in Mariposa County, The California Mining and Minerals Museum is getting a reprieve, at least for a few weeks according to the Associated Press. Museum manager, Kent Gresham says the funding for state parks will buy the museum more time to find ways to stay open.