Railtown 1897 Hits Its Mark.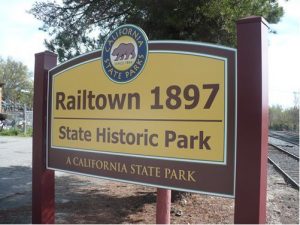 Railtown 1897 Sign

View Photos
Jamestown, CA — Supporters raised $71,995 from weekend fund raisers in Jamestown.

That's just $3,005 shy of what they need to meet a matching grant of a $75,000. Supporters say that grant from the Sonora Area foundation and the Irving J. Symons Foundation for Tuolumne County will keep the park open through July 31, 2012.

One of the events Saturday to meet the challenge amount was a corvette raffle of eight hundred ticket at a $100 each. Greg Onash, of Sonora, won the car, but decided to take its worth in cash which was $35,000.
That in turn, helped supporters by creating a bidding war for the car. In the end, Kevin Barr, of Sonora, bought the corvette for nearly $45 thousand dollars.
Supporters of Railtown, including the five area rotary clubs, are meeting tomorrow to discuss fund raising. Donations are still needed.

You can click here to make a donation.