Ban On California Hound Hunting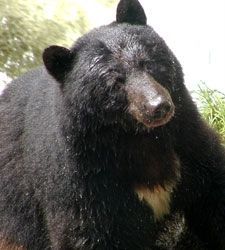 American Black Bear

View Photos
Sacramento, CA — A hearing was held today to discuss a California Senate Bill that would ban the use of dogs to hunt bears and bobcats in California. The Associated Press (AP) reports that "Hundreds of animal lovers and hunters packed the Capitol to testify." The crowd was reported as filling two committee rooms and the building's two cafeterias.
SB1221, proposed by California Senator Ted Lieu (D), passed the first committee vote by 5-3. The bill now goes to the Senate Appropriations Committee.
Current California law allows hound hunting during open season with the correct tags. SB1221 gives employees of the Department of Fish and Game authorization to capture or dispatch a dog "inflicting or immediately threatening to inflict injury" on any black bear, brown bear, or any other subspecies of bear. It also makes it illegal to hound hunt bobcats, or any fully protected, rare, or endangered mammal at any time.
It is already illegal to hunt mountain lions in California.
California is one of 18 states that permit the pursuit of bears with packs of dogs. According to state wildlife officials, California has an estimated black bear population of about 30,000, which has grown from about 10,000 three decades ago. The California Fish and Game Commission will vote in May on whether to increase the statewide annual bear hunting quota from 1,700 bears to 2,000 bears per year. About 45 percent of bears were killed with the use of dogs.
The bobcat population is estimated to be 70,000. The state sold about 4,500 bobcat hunting tags last year. About 11 percent of the bobcats killed in California were killed with the use of dogs.