CHP Cracks Down On Distracted "Zombie" Drivers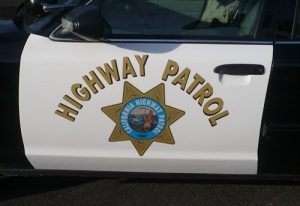 CHP Patrol Car Logo

View Photos
Sacramento, CA – Distracted, "zombie-like" drivers are being put on notice: April has been designated National Distracted Driving Awareness Month.
Safety officials will launch the campaign in Sacramento at 10am with some distracted driver "Zombies" dressed in full make up. The statewide, month long effort, is enforced by 200 police departments and the CHP, who will target distracted drivers.
This is the second annual enforcement awareness campaign. Last year CHP Officer Mike Remmel said, "It's not just the cell phones, it's all distracted driving." Remmel continued, "It's driving with your dog on your lap, it's driving while you're eating, it's driving while you're putting on jewelry and makeup, or even reading a book while driving. All of those things are distracting you from what's outside your car."
In April of last year Remmel reported that the Sonora area CHP office wrote 100 cell phone citations. The Central California Division that covers Bakersfield to Sonora also wrote 3,681 cell phone violations. The San Andreas CHP wrote four cell phone citations, four distracted driving citations and eight verbal warnings. It was noted that warnings are often given when the CHP is unsure if drivers are actually using a cell phone while driving.