Catholic Healthcare West Changes Name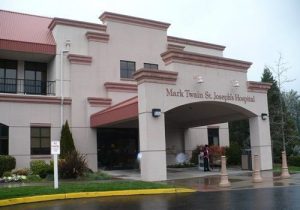 Mark Twain Medical Center

View Photos
San Andreas, CA — The organization to which Mark Twain St. Joseph's Hospital belongs is dropping its affiliation with the Catholic Church.
Catholic Healthcare West has officially changed its name to Dignity Health. The organization's President and CEO Lloyd H. Dean says the change should improve the group's ability to "expand partnerships" and work across the wide spectrum of healthcare.
Officials are hoping the change will make it easier to form alliances with medical providers that may have concerns about being connected with a church. Dignity Health says it will still be rooted in the Catholic tradition, but no longer an official ministry of the Catholic Church.
"The new structure supports our long-term plan to grow and coordinate care, while reinforcing our mission of service to the communities we are so privileged to serve," says Dean.
Dignity Health has 40 hospitals and medical centers spread across California, Nevada and Arizona. It is noted that the organization's Catholic hospitals will continue to be Catholic, directly sponsored by their founding congregations. The non-Catholic hospitals, like Mark Twain St. Joseph's Hospital in San Andreas, will adhere to a "Statement of Common Values."
A press release from MTSJH states that, "The word 'dignity' perfectly defines what we stand for: showing respect for all people by providing medical excellence."
MTSJH adds that the name change will not have any impact on the current operations, policies or mission of the hospital.