Defensive Driving For Holiday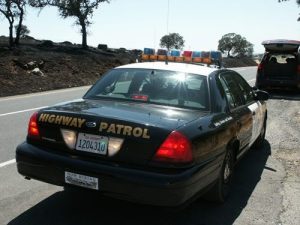 CHP Unit

View Photos
Sonora, CA — The CHP will be out in force for the Memorial Day Weekend and they offer protection tips for the roadways. Traffic will be heavy and the CHP says that is why you need to keep your eyes on the road.

Sonora CHP Sgt. Jim Jacobs says, "Keep a high visual horizon. What that means is don't just look at the car in front of you, look up to 50 cars ahead of you or up to the next curve. Watch for other drivers and take note of their habits. It's called being a defensive driver, so if you see someone coming into your lane you can take that evasive action that is necessary."
Patrols will be targeting drivers on their cell phone or not wearing their seat belts and especially drivers under the influence. They say that is where you can help out.
Jacobs stresses, "Remember you aren't trained in detecting DUI's like officers, so if you can recognize some bad driving behavior that could be indicative of someone driving under the influence, it's got to be pretty bad. You call 911 give us the ability to stop drivers and see if they are under the influence or may need medical help."
The CHP's Maximum Enforcement Period runs through Monday.