Secret Service Involved In Angels Camp Investigation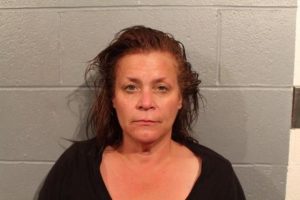 Lori Dahl

View Photos
Law enforcement officials uncovered what is believed to be a wide-scale scam operation after a man was stopped for trying to pass a counterfeit twenty dollar bill.
49-year-old William T. Lewis of Reno, Nevada allegedly tried to use a counterfeit bill at the Angels Camp Save Mart this week. The Police Department was notified, and Lewis was quickly detained nearby. Officials learned that Lewis also passed a counterfeit bill at the Angels Camp Rite Aid and attempted to use one at the Altaville Market.
Officials later went to the Jumping Frog Motel, where Lewis and his wife had been staying. It was discovered that the vehicle they were using had been reported stolen out of Reno.
Officers searched the vehicle, and their room, and found "numerous items consistent with the counterfeiting of U.S. currency and identity theft." In addition, officers found hypodermic syringes and a methamphetamine smoking pipe. The wife, 48-year-old Lori M. Dahl, was the also arrested on numerous felony charges.
Additional Police Officers, and officials with the Calaveras County Sheriff's Department, were called in to help process and catalog the evidence. Chief Todd Fordahl reports that, "Some of the evidence items recovered indicate that this couple are involved in the international trade of identity theft information."
The Police Department reports that the U.S. Secret Service was called in to collect some of the evidence discovered. The items include a computer which will be sent to a forensics lab to find possible further evidence. The couple has allegedly been making purchases throughout Northern California with forged money and fake credit cards. They may face a federal indictment.