McClintock: NPS Plan "Devastating To Tourism"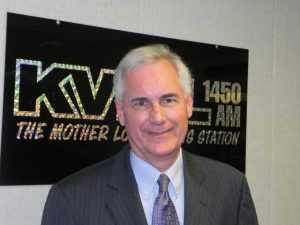 Tom McClintock

View Photos
Yosemite, CA — There are some issues that Congressman Tom McClintock is watching closely regarding Yosemite National Park.
The first is a bill that will soon be introduced by Fresno Democratic Congressman Jim Costa that would allow the National Park Service to add nearly 1,600 acres to Yosemite. The development is referred to as "Yosemite West." Roughly half of the land, located in Mariposa County, is owned by the non-profit Pacific Forest Trust. The organization purchased the land several years ago in hopes of preventing commercial development. The other half of the property is owned by a group of medical professionals.
"I want to take a look at the property first and find out whether it is integral to Yosemite National Park, or whether this is just one of those infinite number of federal land grabs that benefits surrounding property owners, at the expense of taxpayers," says McClintock. "I don't know which one it is right now, which is why I am not going to take a position on it until I can actually study it."
However, McClintock is taking a stance against aspects of the proposed Merced River Plan. As reported previously, the Park Service's preferred alternative calls for the elimination of bike rentals, horseback offerings, a skating ring, pool, and a historic bridge.
"This is something that would be devastating to tourism," says McClintock. "Tourists don't go where they aren't wanted. It seems like the park service is hanging a 'tourists go home' sign at the park entrance. And by the way, it's all at the low price of a quarter billion dollars."
The Tuolumne County Supervisors also recently sent a letter to the National Park Service listing concerns about the preferred alternative for the Merced River Plan. McClintock adds that it was one of the biggest concerns he heard at recent town hall meetings in Mariposa and Oakhurst. The Park Service hopes to return aspects of the Merced River back to its original state. Public comments will be accepted through late this month.
McClintock is a Republican whose District 4 covers Yosemite National Park and the Mother Lode region.