Angels Camp Looking For Trail Funding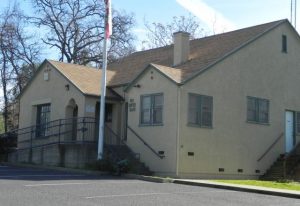 Angels Camp City Hall

View Photos
The Angels Camp City Council will vote whether to request federal funds to construct the southern reach of the Angels Creek Trail.
Funding is available through the Federal Lands Access Program. As reported previously, the proposed 5.1 mile recreational trail would start at the Murphys Grade Road/Highway 4 intersection, and end at New Melones Reservoir. The Master Plan for the trail was approved last year, and now the city is looking for money to construct the project.
In addition, the Council will ask that the Calaveras Board of Supervisors include the Rolleri Bypass in the county maintained road program. Finally, the City will talk about whether to look at changing local ordinances related to oak trees and heritage trees.
Tuesday's meeting begins at 6pm at the Angels Camp Fire House at 1401 Vallecito Road.