Burglary Suspect Caught Catnapping In Nearby Truck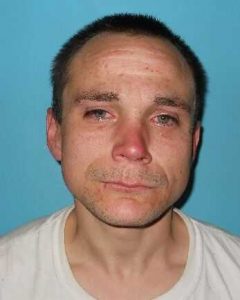 Cody Crosby TCSO Booking Photo

View Photos
Sonora, CA — Followup on a report involving a local resident who found a strange man napping in her truck resulted in the arrest of a alleged burglar who targeted one of her neighbors.
According to Tuolumne County Sheriff's spokesperson Sgt. Andrea Benson, deputies responded to a home on Springfield Road in Columbia, where the resident took them to her truck. Inside, they located the suspect subsequently identified as 26-year-old Cody Crosby.
Upon further investigation, deputies learned that Crosby had broken into a nearby unoccupied home by prying open a screen and breaking in through a back door window. They also discovered that several tools taken from the residence were placed next to Crosby's motorized bike and that the suspect was wearing a jacket taken from the home and in possession of a plastic bag containing several pieces of jewelry.
Crosby was arrested and taken to the Tuolumne County Jail, where during a personal search deputies found him in possession of drug paraphernalia and a white powdery substance, which led to a charge of bringing a controlled substance into a detention facility in addition to his booking for burglary.