Democrats: A GOP Sabotage Of Affordable Health Care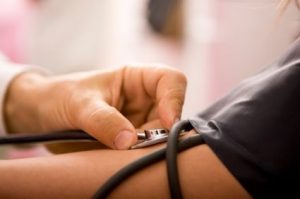 Health- blood pressure

View Photos
During the Democratic Weekly Address, Representative Lauren Underwood (D-IL) stated that she and her colleagues and I are going to lower health costs and lower prescription drug prices for seniors and families across America.
Underwood was Tuesday's KVML "Newsmaker of the Day". Here are her words:
"Hi there, I'm Congresswoman Lauren Underwood, coming to you from the great state of Illinois where I represent the 14th District.
I am one of the 64 Democratic freshmen members of Congress Americans sent to Washington to protect their health care, and I bring to this job a unique perspective: I'm a nurse. And I have a pre-existing condition that I was diagnosed with when I was a little girl. So, I know first-hand the importance of quality, affordable health care for every American.
Nine years ago this weekend, the Affordable Care Act delivered life-saving protections for the health care of American families. For the first time ever, everyone – including Americans like me with pre-existing conditions – are protected under the law. Now, people with asthma, diabetes, and mental illness cannot be denied health insurance or charged more for it.
But maintaining this promise for the last nine years has been hard fought – senselessly so. Since Day 1, Republicans have stopped at nothing to sabotage and repeal the law.
I watched for years as my representative, a Republican, worked relentlessly, first with his colleagues and then with President Trump, to undermine and sabotage the law – putting millions of Americans with pre-existing conditions at risk.
This includes nurses like me, but also small business owners, working parents, and our neighbors. One hundred and thirty million people in this country have a pre-existing condition, and none of us deserve to be discriminated against because of a health condition.
But, President Trump is continuing to try to destroy protections for people with pre-existing conditions and cynically working to drive up health costs for families across America.
To me, this fight is personal. As a nurse I am determined to help everyone in my community access the resources they need to live healthy lives. I couldn't sit around and do nothing. So I ran for office. And I won. And now I'm speaking to you today as a leader in a strong, diverse class that has come to Washington to get to work For The People.
House Democrats aren't wasting time on our agenda of lowering costs and improving care. On Day One we moved to protect people with pre-existing conditions and the health care of all Americans when we voted to oppose the Republicans' cruel lawsuit which seeks to destroy life-saving protections. That was just the start.
I'm proud to have introduced legislation to protect people with pre-existing conditions by overturning a Trump Administration rule that allows companies to dupe consumers by selling them junk plans – plans that don't have to offer protections like coverage for pre-existing conditions or benefits like maternity care, prescription drugs, and hospitalization – things almost all of us will need at some point in our lives.
And in the weeks and months to come, my colleagues and I are going to keep moving forward with legislation to reverse and block the Republican sabotage of affordable health care and instead move our current system and make it more affordable – with lower health costs and lower prescription drug prices for seniors and families across America.
So, while Republicans continue to work to limit access to care and make it more expensive – just last week President Trump's budget proposed repealing health care protections and slashing Medicare and Medicaid – Democrats in Congress will continue fighting For The People, so you and your families can have the quality, affordable health care you deserve."