Congressman McClintock's Budget Views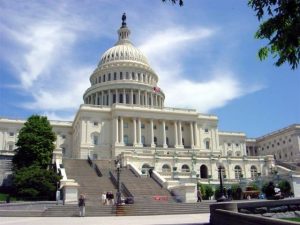 US Capitol

View Photos
The U.S. House of Representatives passed two budget bills and voted down two others. District Four Republican Tom McClintock, who represents the Mother Lode, spoke on the topic of budgets in his latest blog.
The first bill that passed today was H.CON.RES.25. It established the budget for fiscal year 2014 and set forth budgetary levels for fiscal years 2015 through 2023.
The final vote was 221-207 along party-lines. The bill aims to reduce spending on the Medicaid health care plan and eliminate "Obamacare" subsidies. It exempts the Pentagon and Social Security beneficiaries from spending cuts but revives a plan to turn Medicare into a voucher-like system for beneficiaries born in 1959 or later.
The second bill that passed was H.R.933, the Department of Defense, Military Construction and Veterans Affairs, and Full-Year Continuing Appropriations Act, for 2013.
It passed with 318 in support, 109 against. According to the Associated Press, the measure would fund the day-to-day operating budgets of every Cabinet agency through Sept. 30, provide another $87 billion to fund overseas military operations in Afghanistan and Iraq and maintain a pay freeze for federal workers.
The measure leaves in place automatic spending cuts of 5 percent to domestic programs and 8 percent to the Pentagon that will mean job furloughs for hundreds of thousands of federal workers but takes steps to ease the impact of those cuts to food inspection and college assistance for active duty military.
To read Congressman McClintock's opinon blog on the budget plans click here.