Draining Hetch Hetchy Becomes More Difficult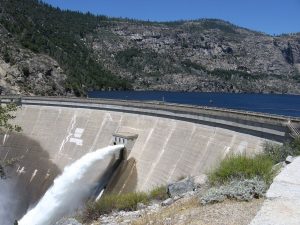 Hetch Hetchy Reservoir

View Photos
San Francisco, CA — The San Francisco Public Utilities Commission has dealt a major blow to some environmental groups that have long hoped to drain the Hetch Hetchy Reservoir.
The Associated Press reports that the commission voted 5-0 to approve a plan that gives the 26 cities and water districts that rely on the water a say in that type of decision. The 26 entities must give their approval in order for the reservoir to ever be drained. The O'Shaughnessy Dam was built in Yosemite National Park in 1913, following a heated battle with opponents, led by Sierra Club Founder John Muir.
A ballot measure in November asked San Francisco voters whether they would like to fund a study to look at moving away from the Hetch Hetchy Reservoir system. It was voted down 77-23 percent.
Hetch Hetchy Reservoir supplies water to approximately 2.5 million Bay Area residents, 1.7 million are outside the City and County of San Francisco. The AP reports that the commission's decision is expected to be challenged in court.